A 16mm film installation consists of one 16mm film and five video sculptures
"Taiwan is not a boat, she is a land rooting into this world."


 - Nan-Jung Cheng, Taiwanese publisher and pro-democracy activist
Taiwan as an island, has changed hands many times in its 500 year history. "The Islands" suggests the effects of post-colonization and the conflict between personal memory and the inherited memory of history. 
Five Taiwanese elementary school desk sets are transformed into different video sculptures. Each sculpture consists specific animation made by historic Taiwanese archive photographs and sounds, representing five colonial periods of Taiwan.
In order to view or listen to the sculptures, the work requires viewers to keen down and observe, wear on headphone, or in "take a nap" position to peak into the drawer from a small hole on the desk top. The viewers interact with the pieces while they "study" the history, as if students learn from the institutional system.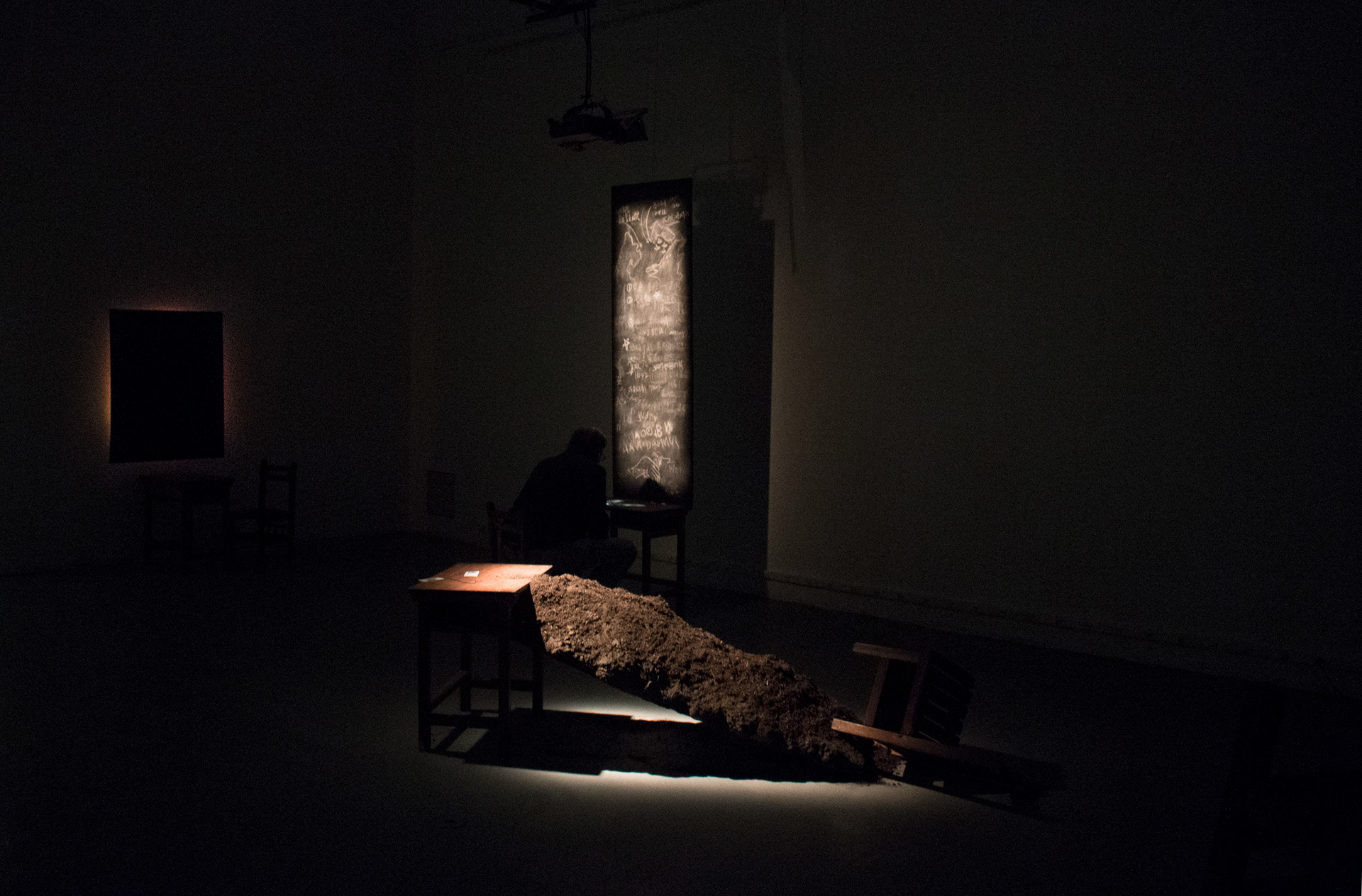 16mm film, as a boat, floating above. 
The film was projected on a transparent plastic in the center of the room. As a center piece of the installation, the film ties together all the video sculptures and propose a brand new perspective of being an islander.