A 16mm film installation consists of one 16mm film and five video sculptures
"Taiwan is not a boat, she is a land rooting into this world."


 - Nan-Jung Cheng, Taiwanese publisher and pro-democracy activist
The Islands is a 16mm film installation, inspired by my travel experiences in three islands: Tsushima, Japan; Staten Island, America and Inishmore, Ireland. I am addicted to the idea of escape. I've been to many places, but never feel that I belong in any of them, even my country Taiwan. Taiwan is an island, which has changed hands many times in its 500 year history. The Islands suggests the effects of post-colonization and the conflict between personal memory and the inherited memory of history. 
Taking the audience on a journey, the five Taiwanese elementary school desk sets are transformed into different video sculptures. Each sculpture consists specific animation made by historic Taiwanese archive photographs and sound collage, representing different colonial period of Taiwan.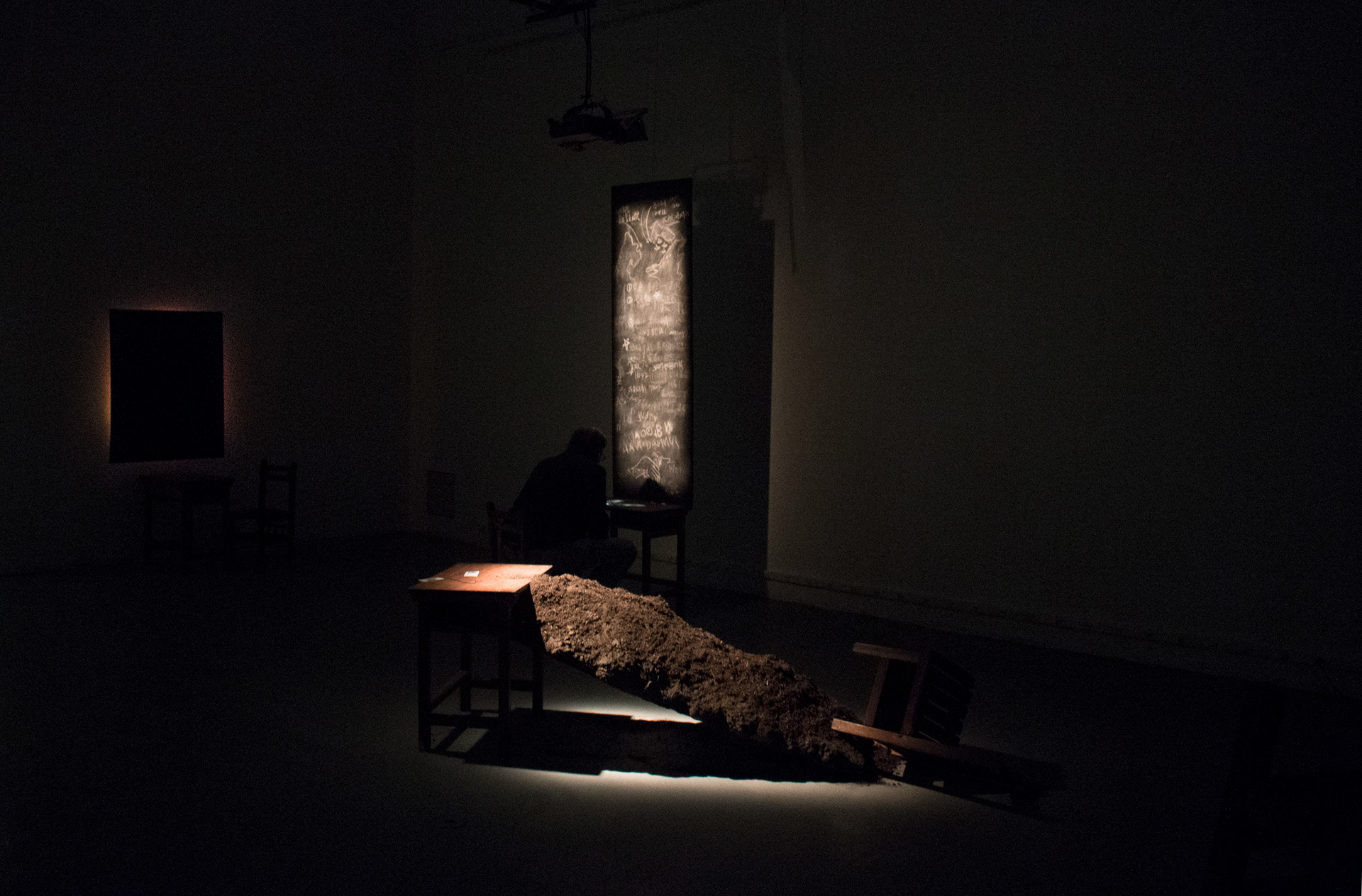 The film was projected on the transparent plastic in the center of the room, hanging above the Republic of China video sculpture. It is like a boat, floating in the air. It represents my emotional attachment to the islands I have visited.