Visual concept, video projection design, video system design, animation
Suddenly, Last Summer

tells a story from a young girl- 

Catherine's perspective who is traumatized and committed after witnessing her cousin- Sebastian's violent death. By the help from surgeon Dr. John, step by step, Catherine is able to remember and reveal the entire tragedy. 
Design Concept & Video Content
Working closely with director and set designer, we identified the entire theater space as Catherine's brain where memories gradually splashed on. My video represented Catherine's memory- her cousin Sebastian's death. 
I was drawn to the style of abstract expressionism as the way of recollecting one's memory. In abstract expressionism technique, one paint brush layers over another; eventually, by accumulating the brush strokes, it composes the final image. It is smiler to the process of remembering in the play. Each time, Catherine can only recollect partial of her memory until she gathers all the broken fragments and pieces into a full picture. 
After several discussions with director and dramaturgy, we decided to show Sebastian's death only in video but not on stage. I storyboarded and filmed the whole sequence and worked closely with costume designer and prop designer to complete the overall vision. 
Screenshots of the content I filmed with actors who played Sebastian and the chorus
                                                      Applying the footage with brush textures                                                                         
Playing with the brush movement to simulate the layering fragments of memories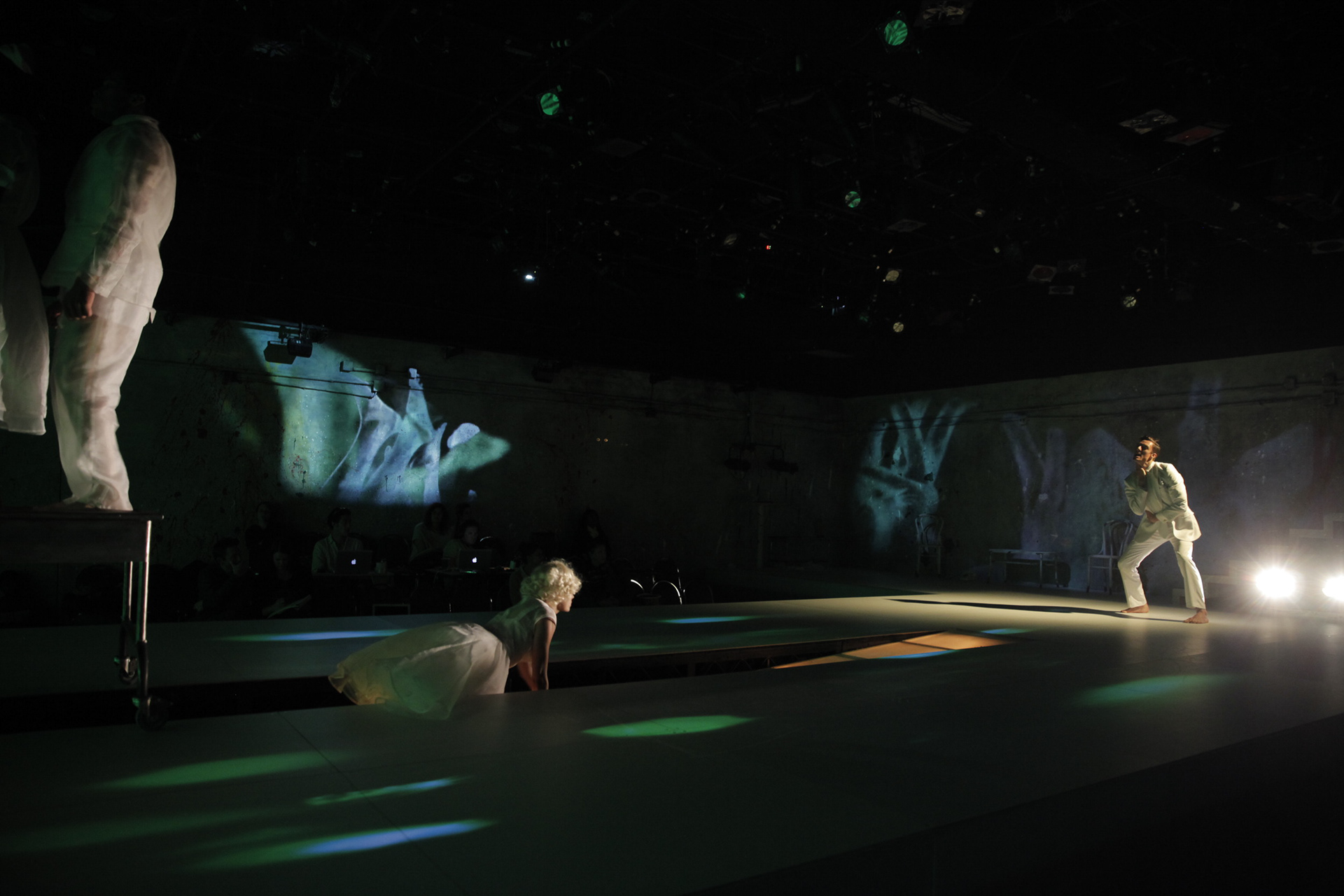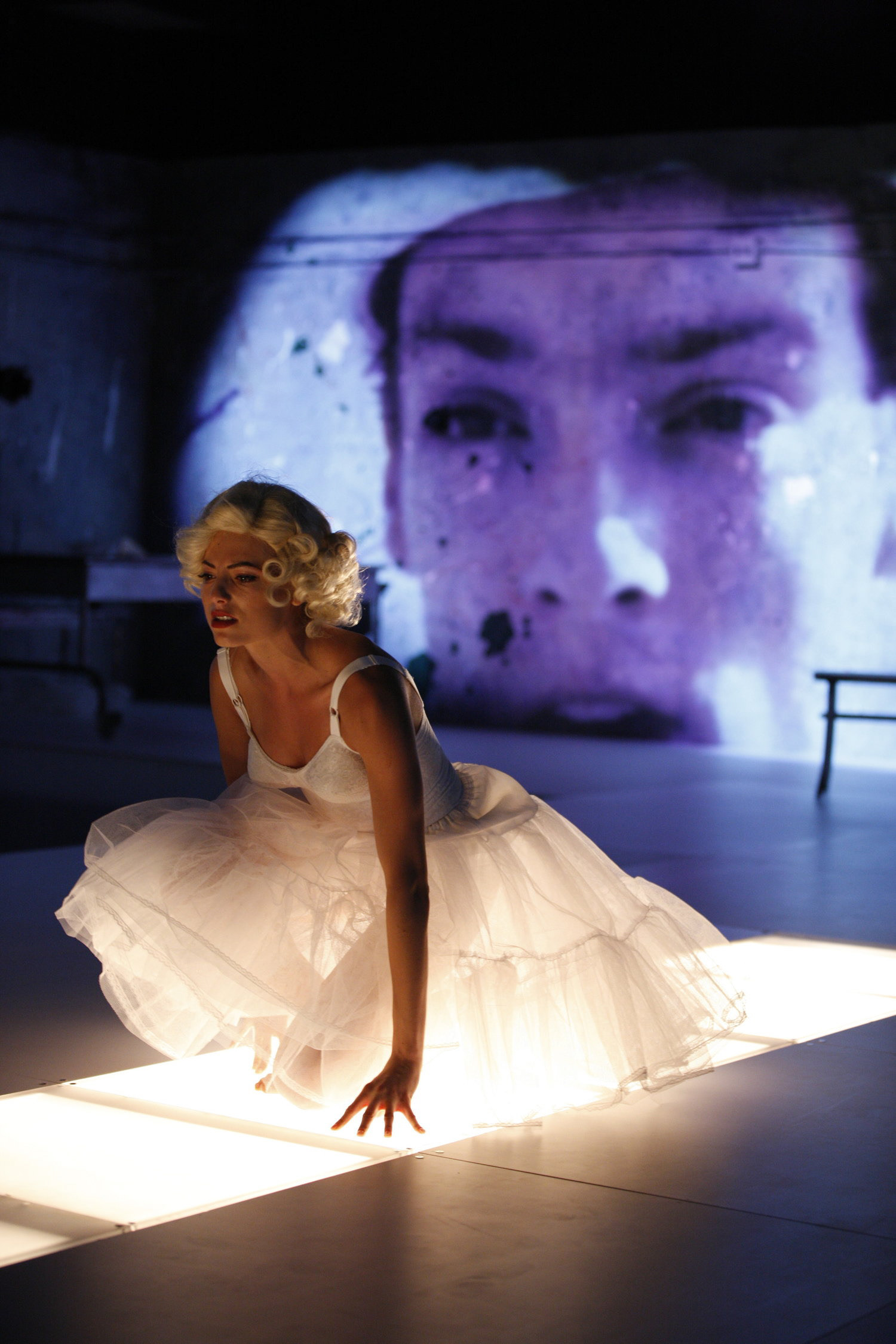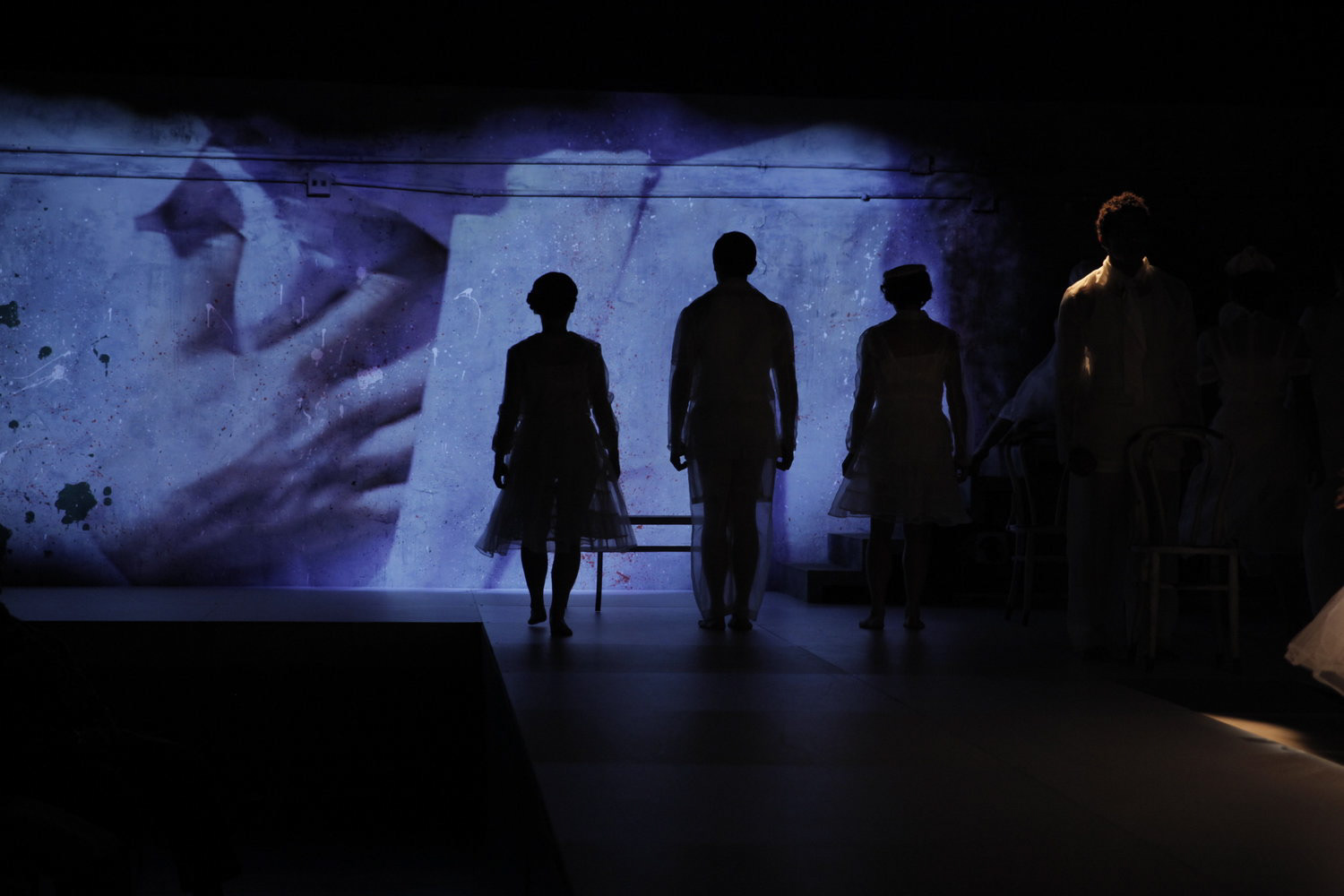 The memory of Sebastian's death was revealed partially in several scenes through out the play. As Catherine collecting her memories,
 the videos eventually occupied the entire theater space in the final scene.