Role: Animator, Compositer
The song Kaiser is about the brutality of war from all sides in a non-politically charged way. In our animation, we amplified and stylized the universal aspect of the war, such as the bombing, the weapons and machines, the prisoners, the dictator and soldiers as well as the innocent people. Weaving these elements through a simple story, we hope to capture the terror of war and its violence.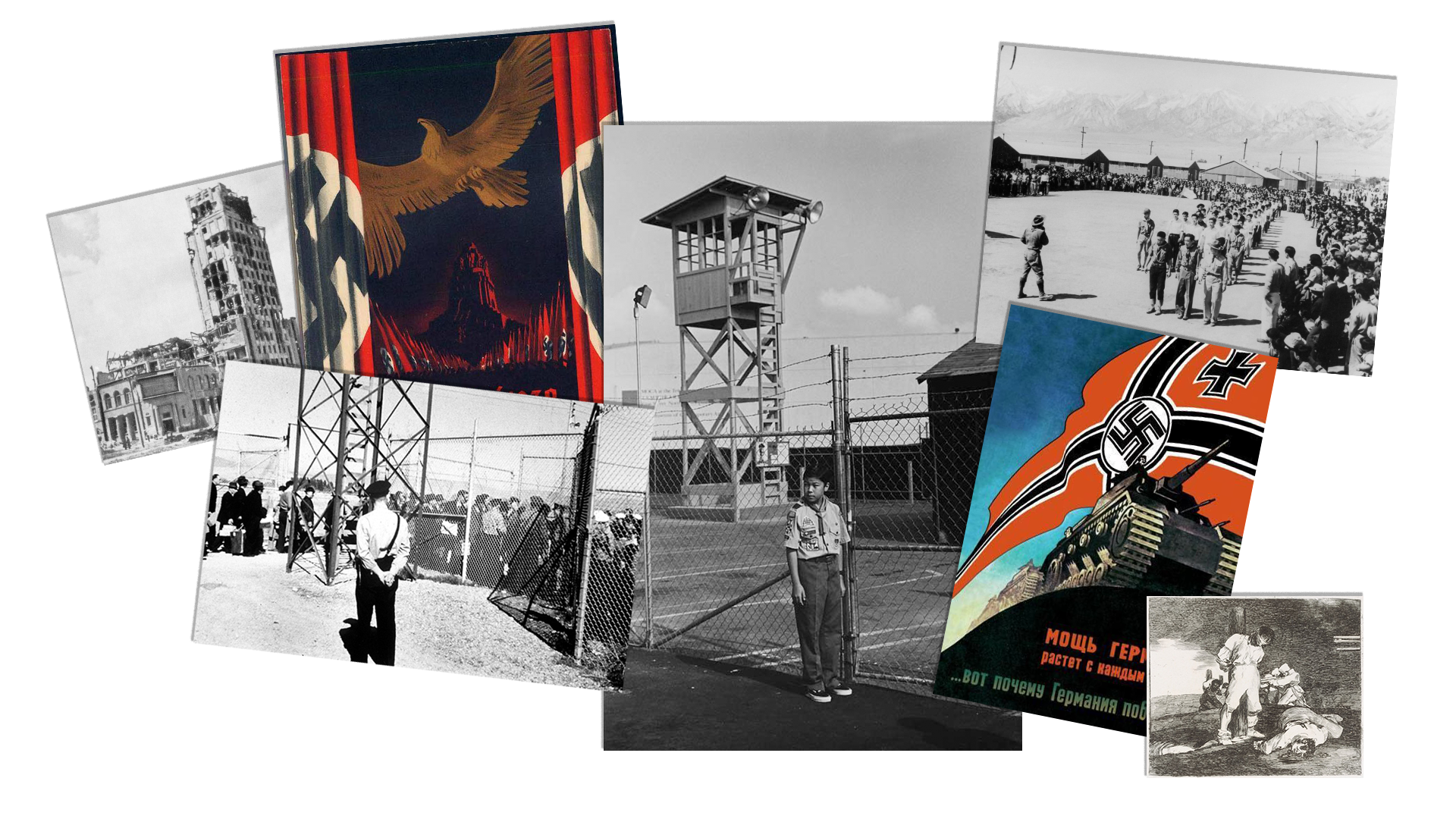 After doing a lot of visual research on war materials, I designed and composed the internment camp scene, capturing the key elements such as watch tower, wire fences, spot lights, people in line and police with guns. After composed these elements in the scene, I created lights with multiple silhouette shots to illustrate the unsettled atmosphere and played with camera angles and movements. 
I also created and composed different assets and backgrounds for the director to collage and reuse during the song. 
*Copyright to Madison Records