Exhibition pre-visualization for The Getty Michelangelo exhibition proposal
Digital illustration and style frame design
​​​​​​​
Getty museum is planning on the Michelangelo exhibition for their 2020 season. The exhibition will feature several Michelangelo's sketches and art works. NighLight Labs is invited to propose the design for the exhibition entry room where a video introduction of Michelangelo will be played. 
Working closely with artistic director, I illustrated a double sided projection surface at the entry room from two viewing angels (as below) to showcase the original idea and design. I also created two style frames from two of the most well-known Michelangelo's works to show the potential content of the introduction video from both sides of screen.
a.                                                                                                  b.
Two viewing angles showcasing the exhibition room and the projection surface.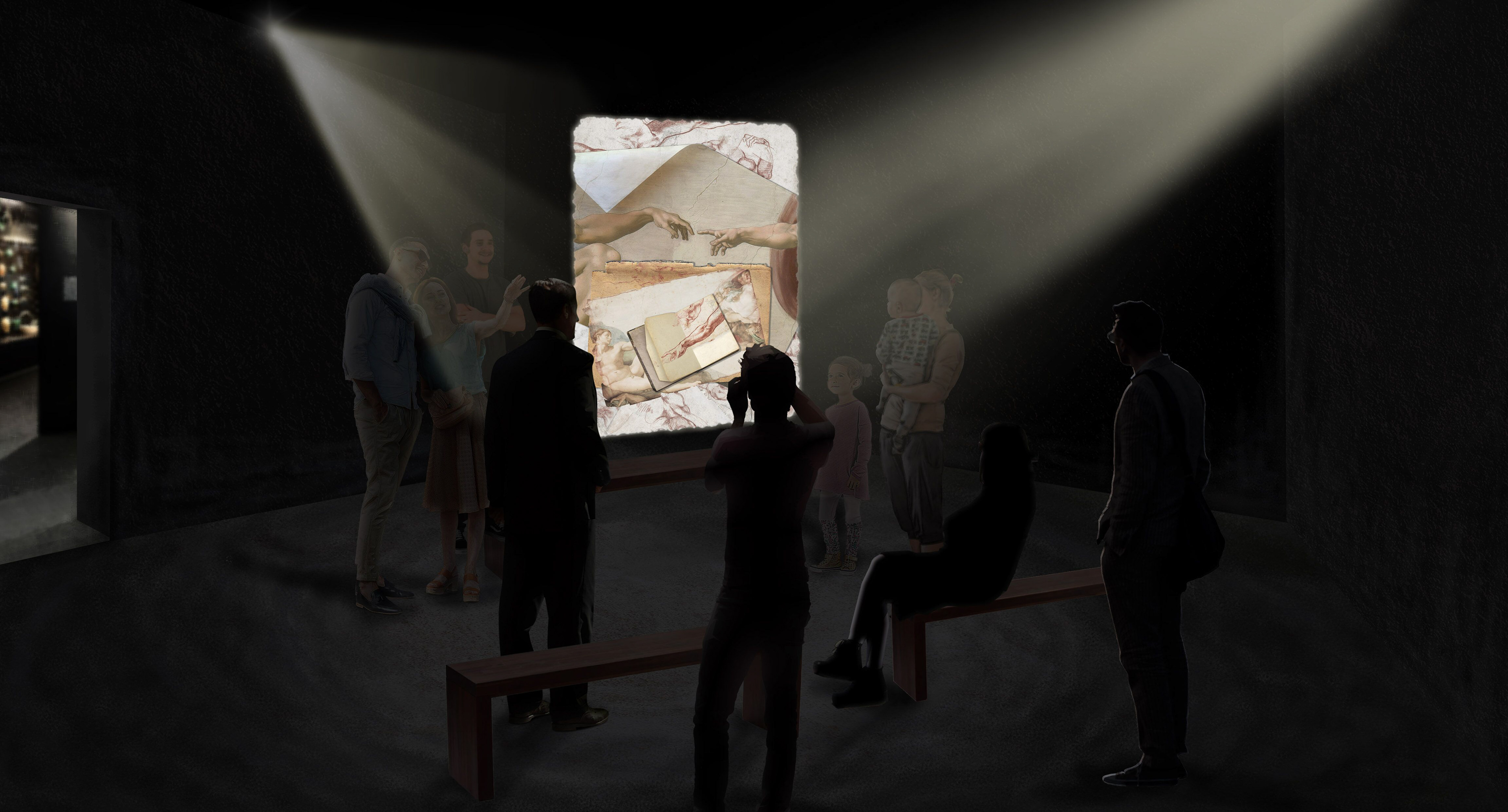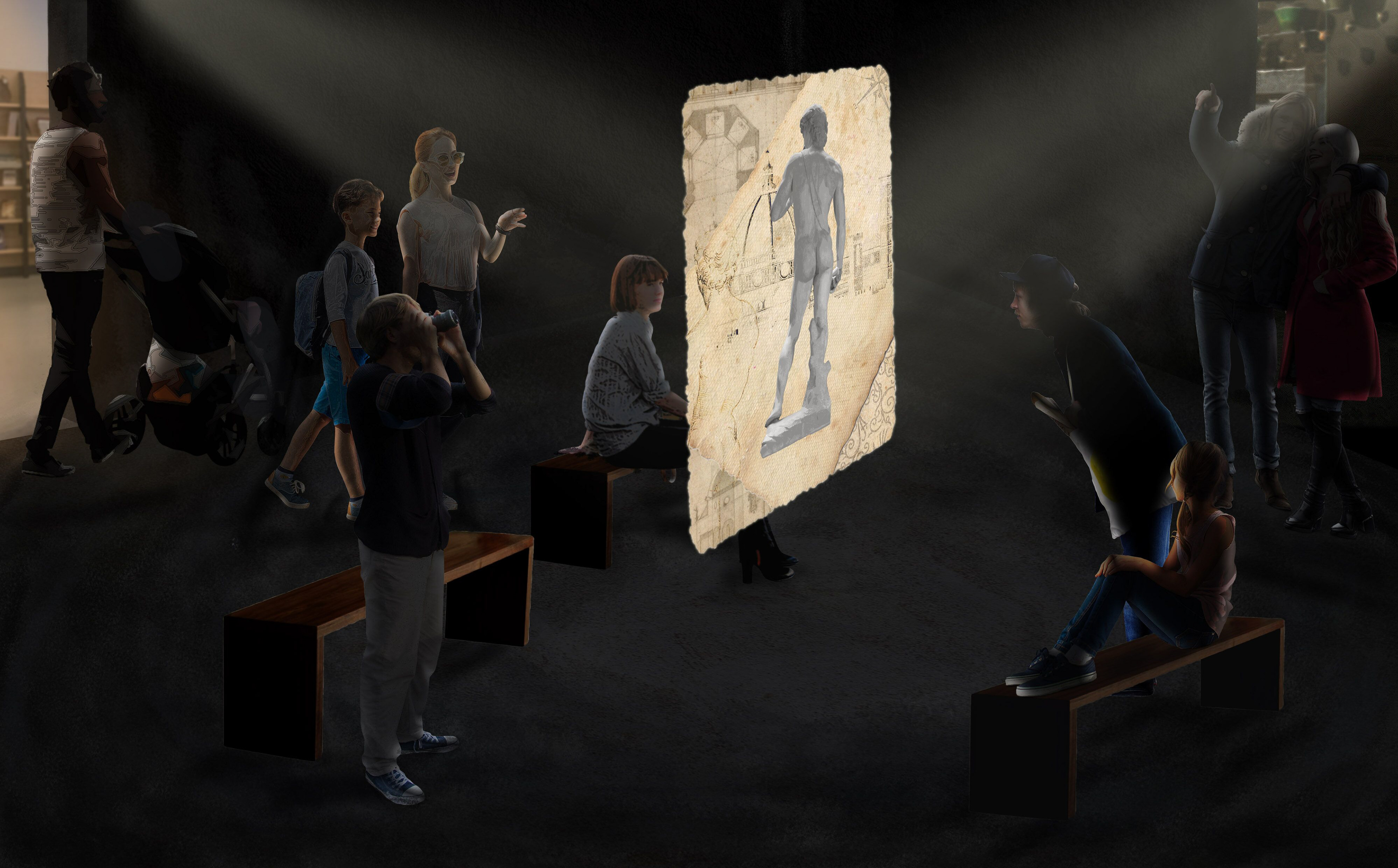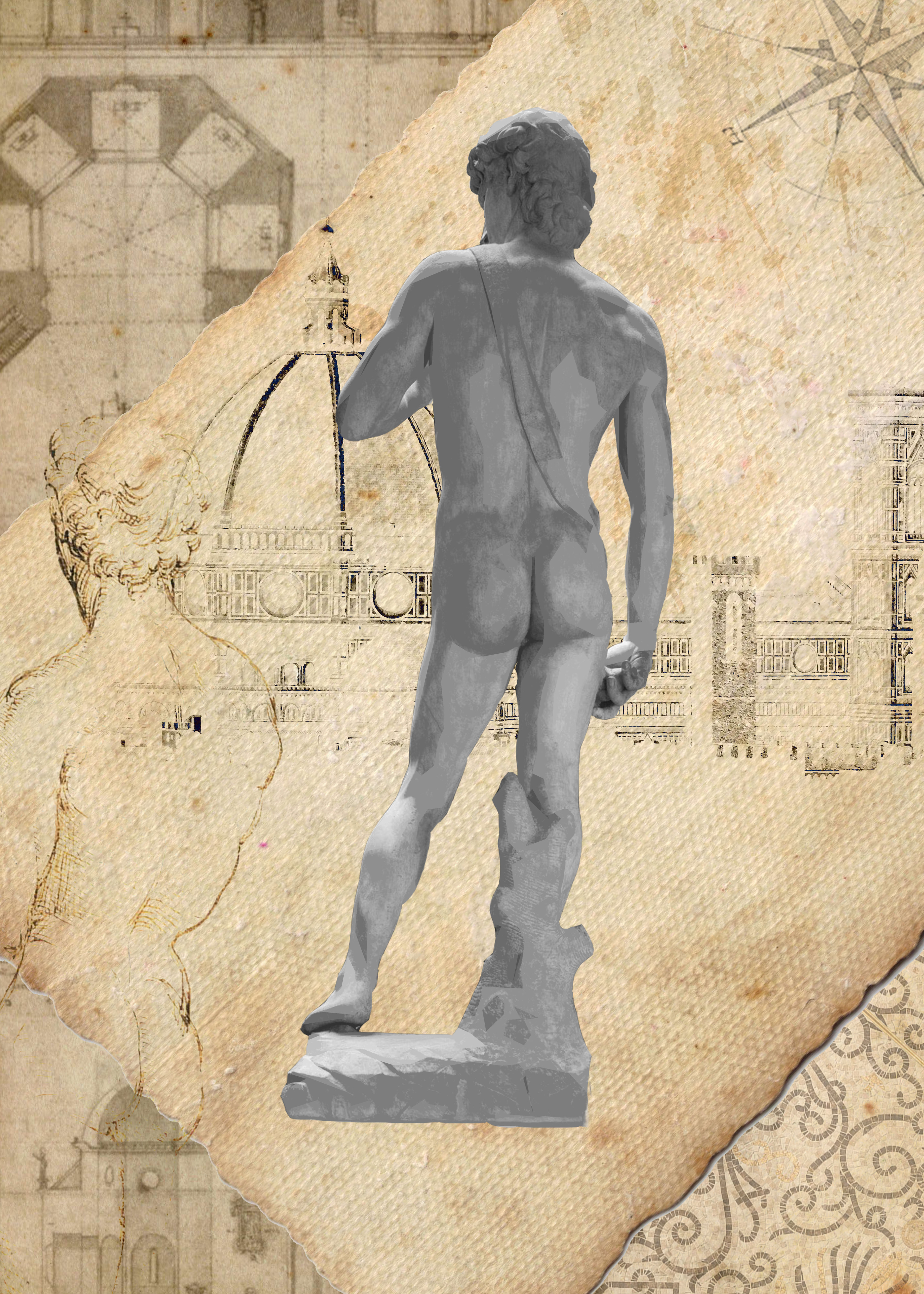 *work copyright to NightLight Labs