California Repertory Company, Long Beach
Concept
, ​​​​​​​
Video Projection Design, Animation, Projection System Design
Project Background & Design Process
I was invited to design immersive video projection for theater production- Antigone X. The adaptation from Sophocles's greek tragedy
Antigone
. 
In the pre-production, I worked closely with director, dramaturgy, set, costume and lighting designer on the overall visual and tone for the world we want to create. Based on the discussion, I came up with video concept and determine how to use different projection surfaces to create the immersive experience. 
In the production period, I designed storyboard along with the set model for each video moment in the play. I created, filmed and animated all the video content. Through many times of testing and adjusting content in the theater with actors on stage, finally, I programed all my content into cues and mapped them on to the set. Working closely with designers, actors and director in the theater, I ensured my design was in line with all the other elements on stage and help the storytelling.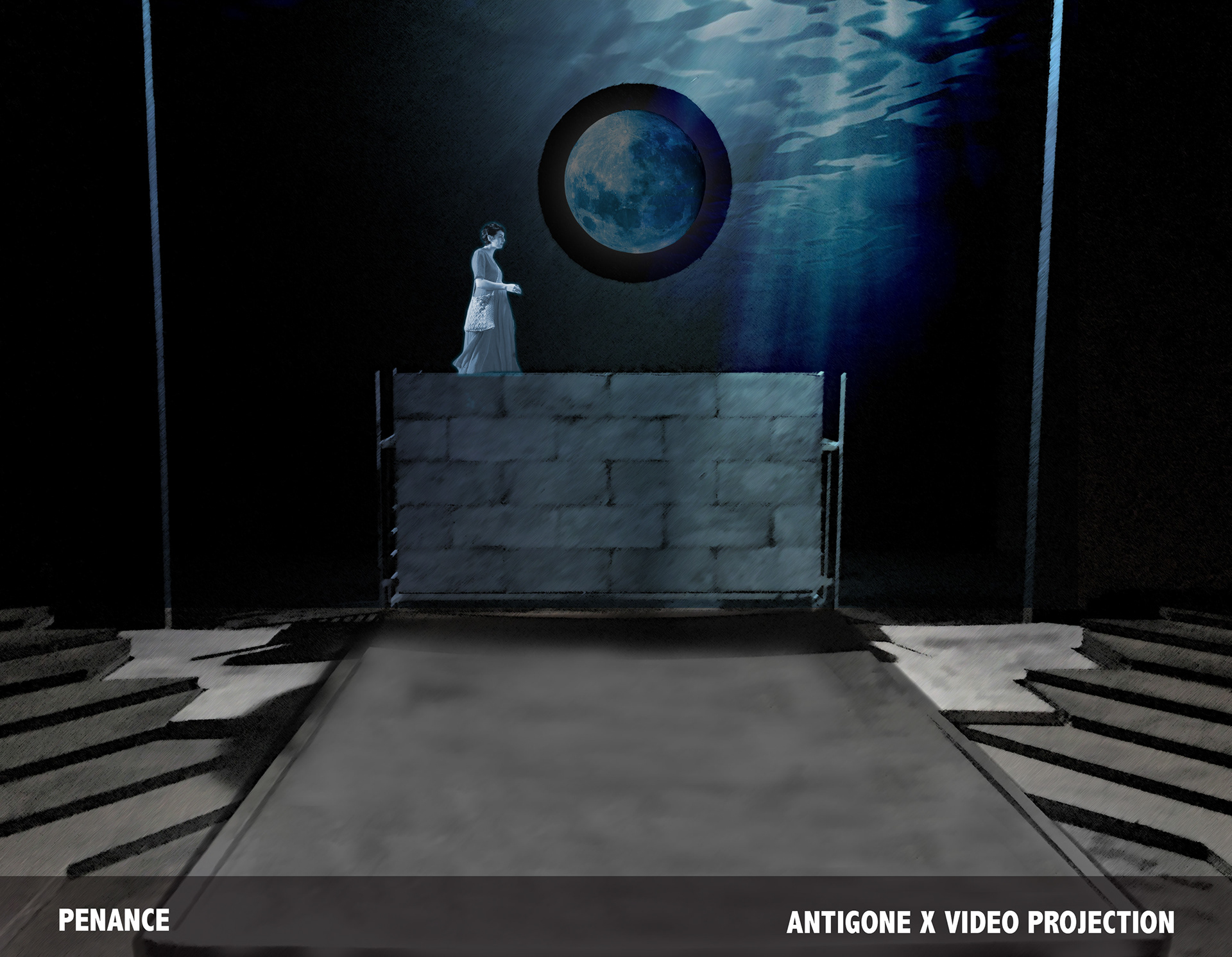 Design Concept & Video Content 
The circular set element represents Tiresias's eye, a blind prophet who can foresee the future. I filmed and created several animations to show Tiresias's prophecies along the story: the characters' destinies, the passage of time and the fate of the nation. 


Through out the play, several characters are mentioned in one's memory or prayer. They're their pains, desires or struggles. I designed and filmed the actors, projected and juxtaposed them with live performers on stage to enchase the dramatic moment.